WELCOME TO Joudyan Hotel
Experience the bliss of comfort and relaxation of the Joudyan Hotel

The ideal destination for your special stay in Riyadh. Strategically located in Al-Olaya neighbourhood, visitors can enjoy the streets of one of the busiest commercial neighbourhoods in the capital. Also situated nearby is the famous Tahlia Street, which flaunts a variety of fancy stores and restaurants.
Perfect for both families and individuals, residents can enjoy the latest entertainment and comfort facilities while experiencing the highest standards of hospitality at the establishment. The hotel offers a variety of fully equipped meeting rooms and halls, making it the ideal location for conferences. Visitors can also marvel at the hotel's classic interweaving of elegant designs with modern décor.

Rooms & Suites
Joudyan offers a comfortable and relaxing stay in the capital, Riyadh, for visitors seeking comfort and relaxation. Our rooms and suites offer modern amenities as well as magnificent views of Riyadh's landmarks, elegant designs, and integrated services, ensuring guests an unforgettable stay
Slideshow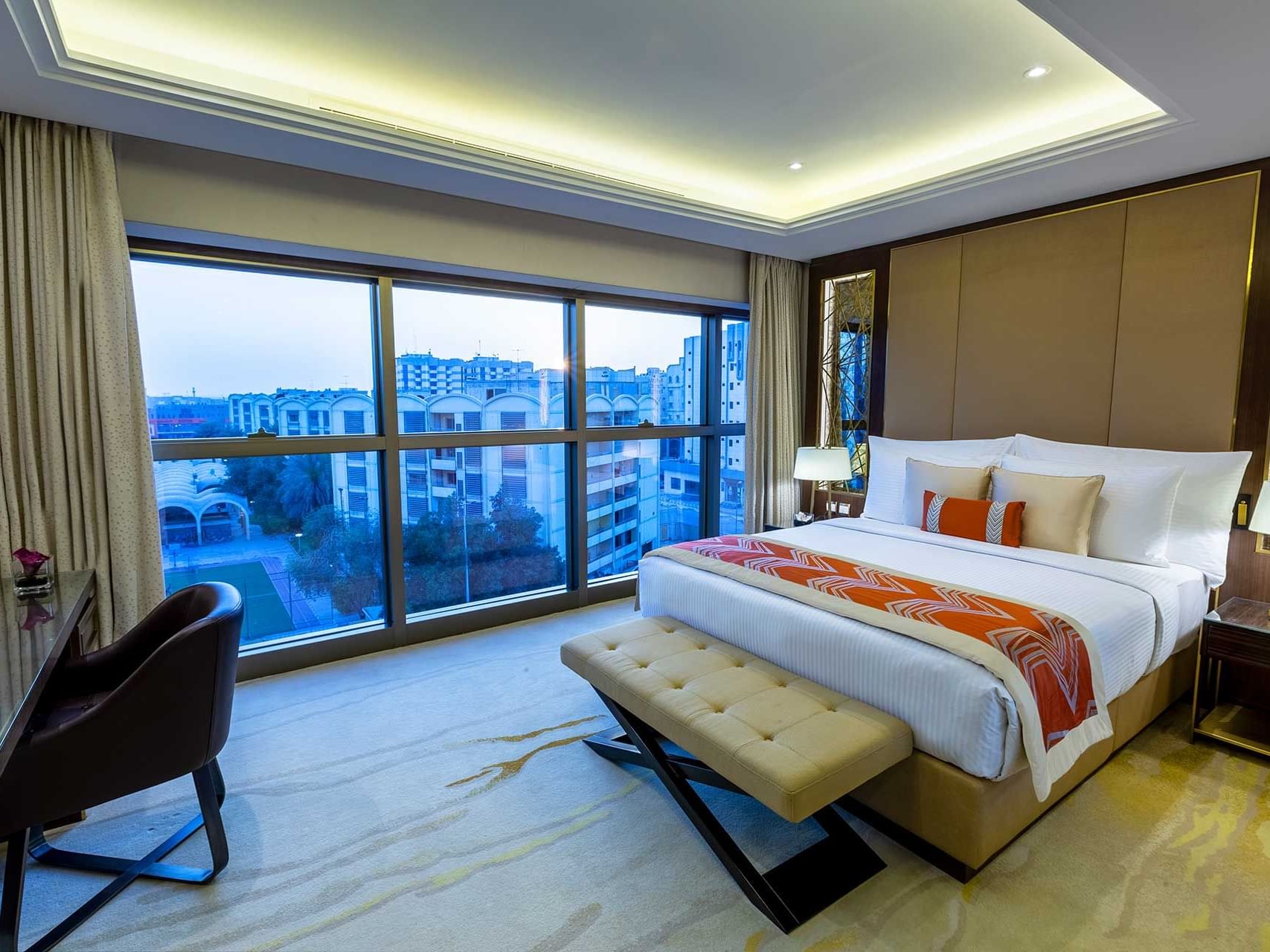 Superior Rooms
Our Superior Rooms, measure 27 sqm in area.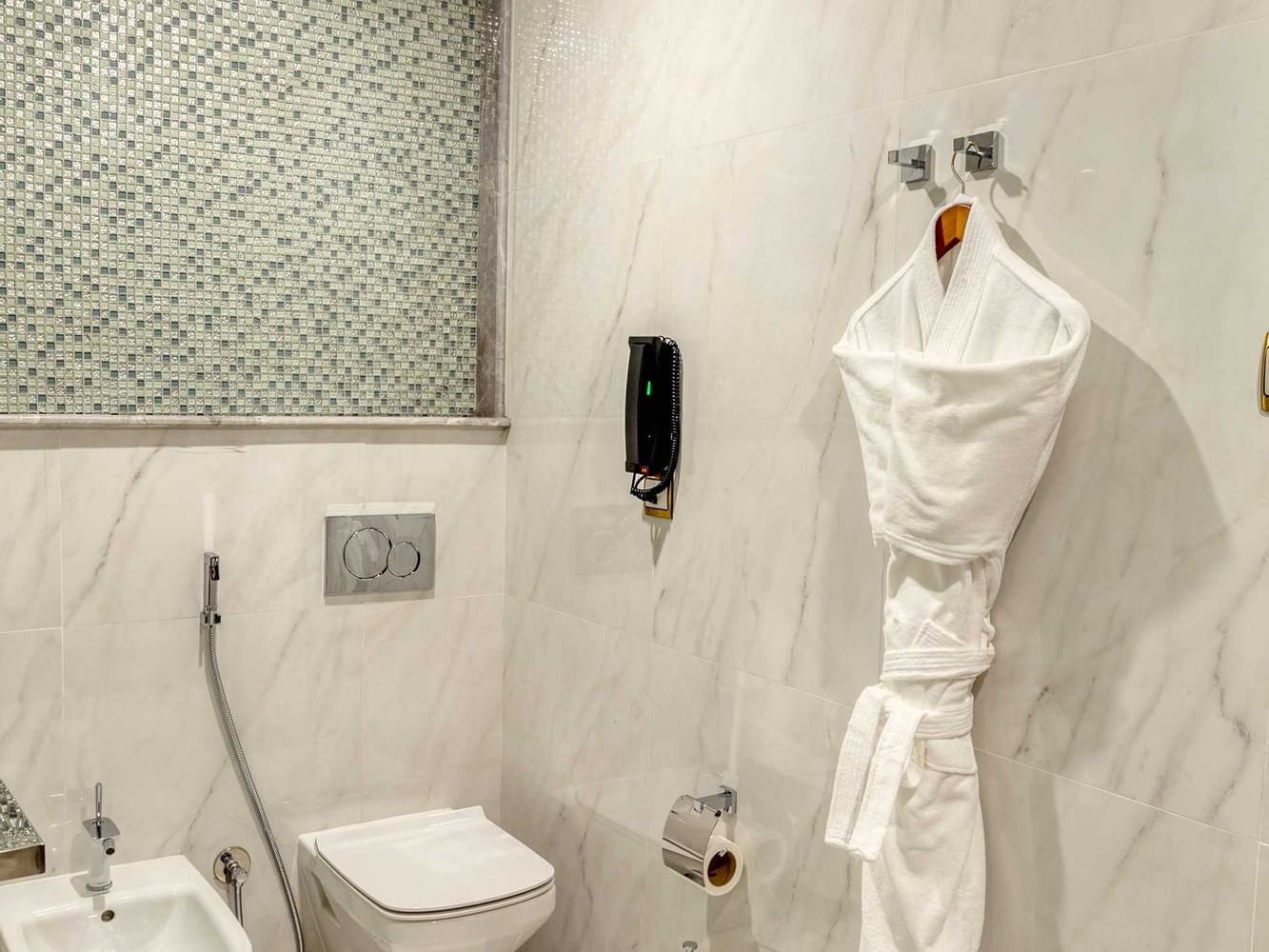 Deluxe Rooms
Deluxe Rooms each measuring 35 sqm in area.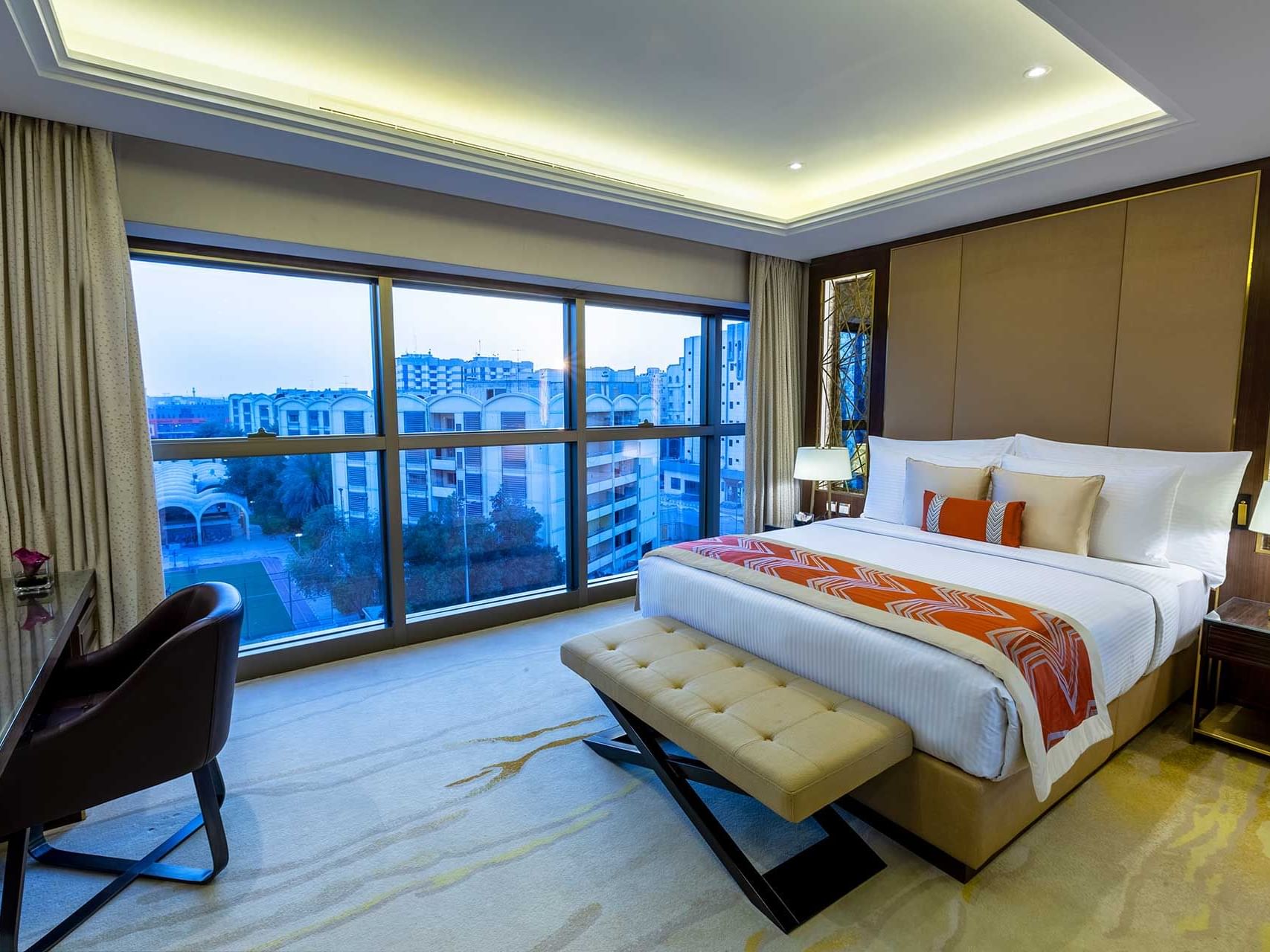 Special Needs Guest Rooms
Specially equipped guest rooms are available for handicapped or disabled guests. It is important to us that you are comfortable and independent during your stay in Joudyan.
Slideshow
Junior Suites
The 'Junior Suites' guarantee incredible comfort, with each having an area of 55 sqm.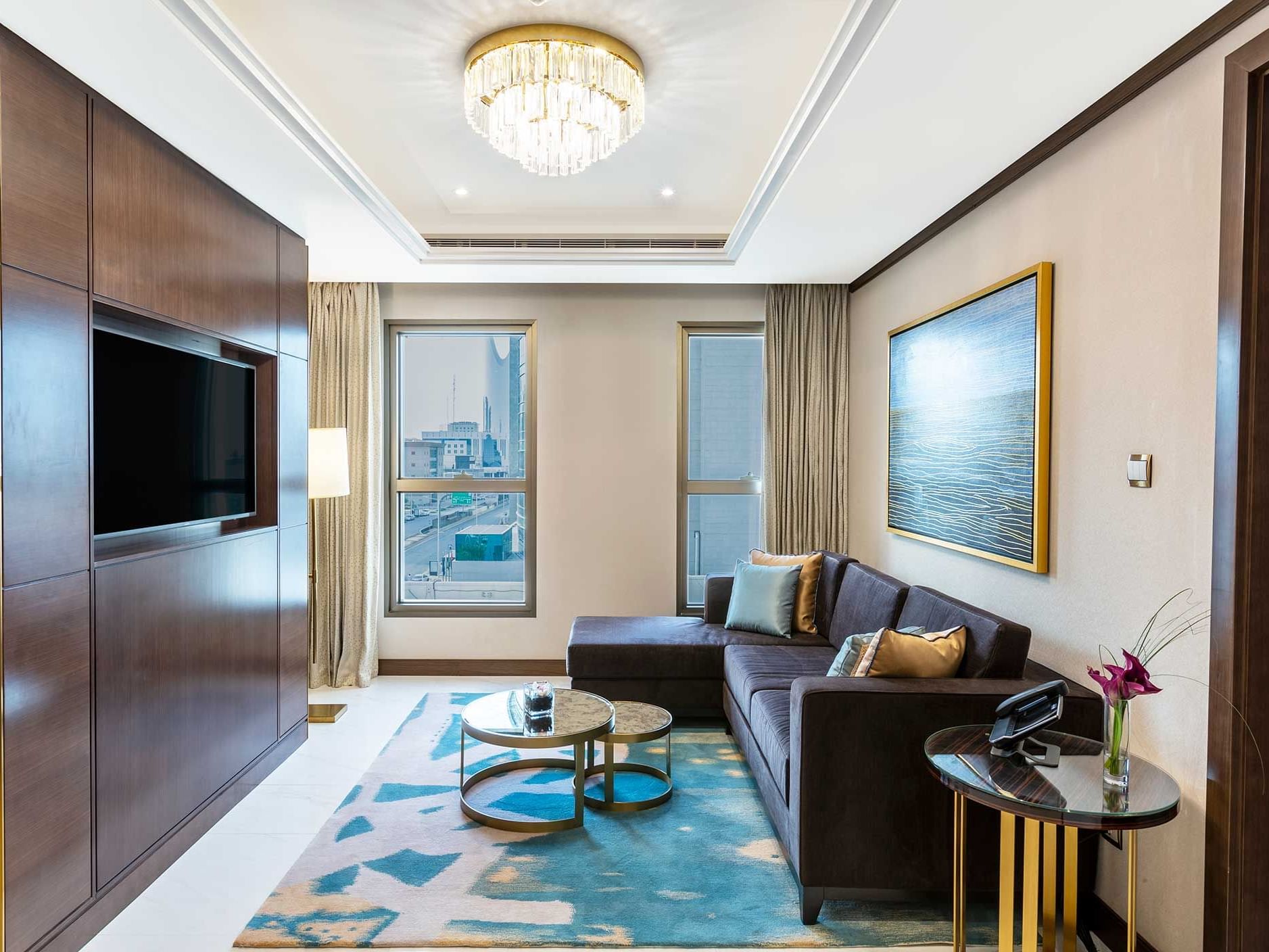 Senior Executive Suites
Joudyan executive Suites are 61 sqm in area. These suites are uniquely spacious, elegant, comfortable, and luxurious, guaranteed to make your stay at the capital truly memorable.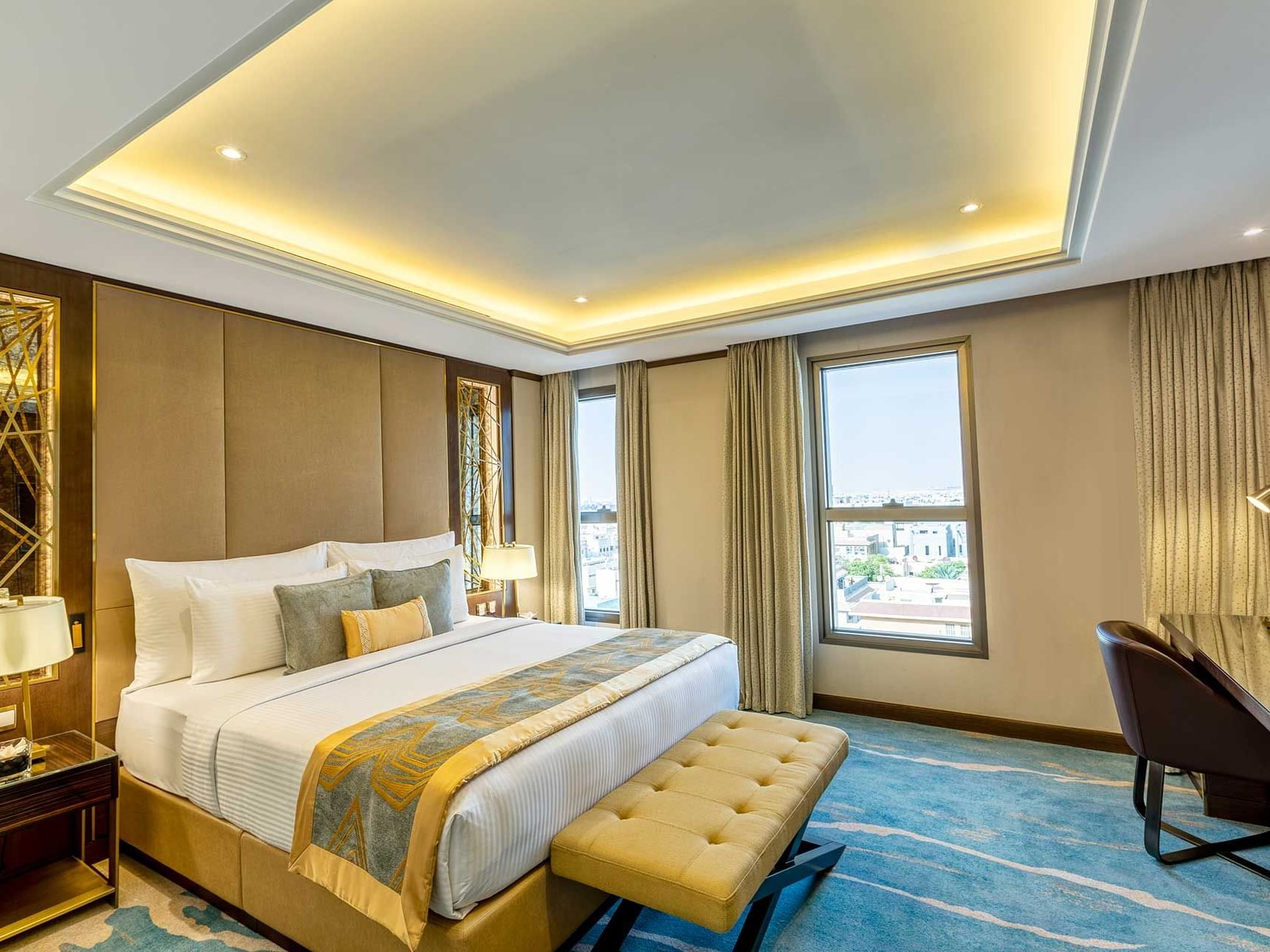 Royal Suites
Feel the highest level of luxury in this 159 sqm Royal suites, providing guests with an exceptional level of comfort.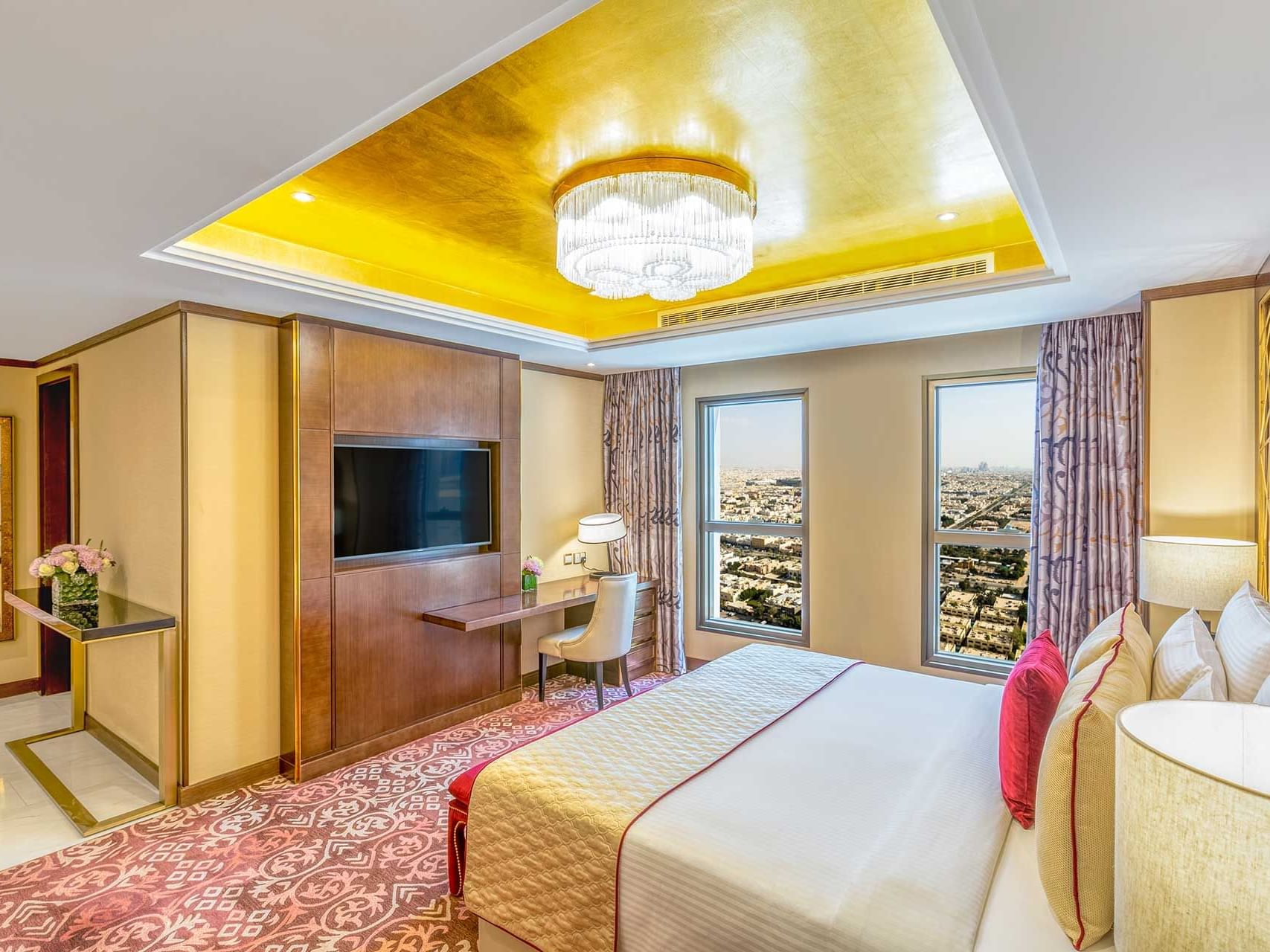 Location
Just 15 minutes away from various trade, health, and educational facilities downtown, surrounding the hotel are notable shopping and entertainment centres. These include Centria Mall, Olaya Mall, Panorama Mall, The Globe, and the Sky Bridge at Kingdom Centre. Delight your tastebuds in a wide array of cafes and restaurants, while also soaking in the mesmerising view of the capital's landmarks.
Located half an hour away from King Fahad International Airport and the Riyadh Metro, the hotel can also be reached via King Fahad Road and Makkah's Road - two prominent highways that lead to various other parts of Riyadh.